Abramovich furious with Chelsea withdrawing from ESL
Chelsea bigwig Roman Abramovich has left fuming with the way the European Super League (ESL) saga played out as he fears how it may affect his reputation.
Chelsea were one of six Premier League clubs to sign up for the controversial breakaway tournament.
However, eyebrows have been raised across the world the moment the clubs involved released the announcement about launching a new competition.
Having faced severe pressure from the supporters and pundits, the Blues were the first English club to withdraw from the ESL.
Chelsea's official press release on Tuesday night reads: "As reported earlier this evening, Chelsea Football Club can confirm that it has begun the formal procedures for withdrawal from the group developing plans for a European Super League.
"Having joined the group late last week, we have now had time to consider the matter fully and have decided that our continued participation in these plans would not be in the best interests of the Club, our supporters or the wider football community."
The unrelenting backlash from the fans has forced the London outfit to pull out of the competition, with the remaining five Premier League sides following the example.
According to The Sun, Abramovich, who had entrusted Chelsea chairman Bruce Buck with making the right call, has been left furious with the outcome of the whole ESL saga.
Buck reportedly thought the idea of joining the controversial competition was in Chelsea's best long-term interest before being forced to revoke his decision.
The Russian billionaire believes he was betrayed by his most trusted allies, who failed to inform him properly regarding the fans' true feelings about the entire concept of the breakaway league.
---
In this article:
Premier League
Champions League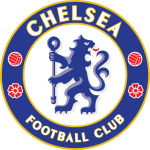 Chelsea