Zinedine Zidane maintains Real Madrid remain in La Liga title race
Real Madrid boss Zinedine Zidane refuses to rule his side out of the La Liga title race after grabbing a point against league-leaders Atletico Madrid.
Karim Benzema's 88th-minute equalizer nullified Luis Suarez's early opener as Atletico Madrid keep a five-point lead over Real Madrid at the summit. Los Rojiblancos have a game in hand on Zidane's side, though Barcelona's win against Osasuna changes the complexion of the run-in. Despite playing one game more than Atletico, the Catalans have whittled a staggering deficit down to only three points and are now eligible title candidates.
Meanwhile, Diego Simeone's wait for a triumph in a Madrid derby in La Liga extended to ten matches on the bounce (D6, L4). Meanwhile, Los Blancos remain the only side in La Liga yet to lose at Wanda Metropolitano, having drawn three of their four top-flight trips to this venue while winning the remaining one. It's a small consolation for Real. The reigning champions wasted probably the best chance to bridge the gap on the cross-town rivals and spark faint title hopes.
However, Zidane is unwilling to concede defeat as of yet, vowing that Real Madrid will try to maintain the pressure until the end. With 13 La Liga fixtures left to go, the Santiago Bernabeu outfit will face a daunting prospect of retaining the title. A dream doesn't cost a dime, though.
"The objective is this, to continue," the Frenchman replied when asked if Madrid still have a title shot, via Goal. "We know there is a lot left [but] we are going to fight until the end.
"Everything can always change. We are doing things well. We can improve. It is what we are going to do.
"I am very proud of all my players. We are in the same boat, and we are going to fight to the end."
A draw for Atletico means they have now won only one of their last four La Liga matches, as the problems compound for Simeone. Not long ago, Atletico's lead seemed definitive. However, there are some title concerns at Wanda Metropolitano in the light of recent events, with Barcelona now breathing down their necks.
Ronald Koeman's men have picked up the pace and are now agonizingly close to clutching the title right in front of Simeone's nose.
---
In this article:
La Liga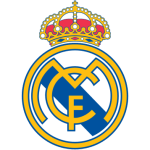 Real Madrid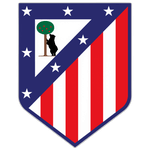 Atlético Madrid