Klopp demands benefit of doubt amid Liverpool struggle
Jurgen Klopp has played down talks about Liverpool looking to overhaul the squad that has crumbled down this Premier League campaign.
Despite getting off to a flair start in the Premier League, a series of injuries have inflicted irreparable damage on Liverpool's hopes of defending the title. In fact, the first Merseyside Derby against cross-town rivals Everton was the moment fairytale turned into a nightmare. Jordan Pickford's overzealous challenge on Virgil van Dijk has ruled out the Reds captain and defensive backbone for the remainder of the season, striking a devastating blow on their title hopes. The Dutchman's most-trusted partner in the backline, Joe Gomez, followed him to the sidelines. Soon, the injury list spread over to the likes of Diogo Jota, Naby Keita, and Jordan Henderson, leaving Jurgen Klopp with all but the bare-bones.
As the season reaches a make-or-break period, Liverpool sit 19 points adrift of runaway league leaders Manchester City and are facing the risk of missing out on the top-four finish. Klopp's men are lagging five points behind fourth-placed West Ham United following a horrendous start to the new calendar year. Liverpool have lost six of their nine Premier League matches since the turn of 2021, including the last four. An alarming situation has raised many eyebrows, but Klopp refuses to put the blame on his squad. The German manager is adamant that the injuries have been detrimental to his side's ability to cope with the hectic schedule.
"Rebuild? No. I don't think it is time for a massive rebuild like how I understand it: six, seven out, running contracts but trying to get rid of them and bring in all the new faces," Klopp told The Times.
"The squad of this year didn't have the chance to play together one time, really. I think it would make sense to have a look at that but, on top of that, of course, little readjustments will happen.
"Reacting to the situation but planning, at the same time, for the future and all these kinds of things. I am not sure we can do that in the summer, but that is what we will try."
Liverpool head to Bramall Lane to take on basement boys Sheffield United in a must-win Premier League fixture on Saturday.
---
In this article:
Premier League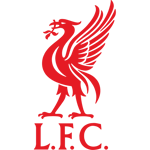 Liverpool