Man United urged to sign Declan Rice
Arsenal legend Nigel Winterburn has urged Manchester United to splash out £90m on the highly-rated West Ham United midfielder Declan Rice.
Declan Rice is Manchester United's long-term transfer target, but the Red Devils have never managed to bring West Ham to the negotiating table over the past couple of years.
Widely regarded as a generational talent and one of the hottest Premier League prospects, the 22-year-old has soaked up the limelight as the Hammers headline performer.
Despite his relatively young age, the England international is West Ham's vice-captain and an indispensable cog in David Moyes' starting line-up.
While enjoying a rise to stardom at the London Stadium, Rice has also established himself as a permanent fixture in Gareth Southgate's tactics at the England national team.
He was one of the Three Lions' standout performers at Euro 2020, showing he can shine when the stakes are high.
After helping Southgate's side reach the grand final, where they suffered a penalty shoot-out heartbreak to Italy, Rice has gone from strength to strength for the club this season.
In addition to scoring a couple of goals in West Ham's impressive Europa League campaign, the ex-Chelsea academy graduate has continued to perform at the highest level in the Premier League.
It comes as no surprise that Man United are hell-bent on forking out a fortune to capture Rice's signature, as the sought-after midfielder could shore up Ole Gunnar Solskjaer's midfield woes.
The Red Devils have now been handed encouragement from Nigel Winterburn to step up their pursuit of the English prodigy.
"£90 million is a huge amount of money for Declan Rice – it's crazy money, but it's a fair valuation," he told Paddy Power.
"Rice has proved himself recently and enhanced his reputation. There's been a lot of speculation about him moving but it hasn't fazed him, and he's just got on with his job.
"West Ham were successful last season, and until yesterday they'd had a great start to the season.
"The time will come for him to move on, and I'd be amazed if one of the big clubs in the Premier League is not in for him straight away when they realise he's available.
"Potentially even major clubs abroad too. It depends on what Declan wants to do but I'd guess he'd want to stay in the Premier League.
"I'm not sure about Manchester City signing him, but whether Manchester United or Chelsea want to move for him all depends on his availability and if it's the right time for the club.
"I can see him suiting United because they've got an abundance of attacking talent but are often caught wide open defensively. He would be the perfect fit.
"Whether United have got another £90m pounds is another matter."
---
In this article:
Premier League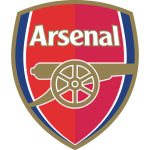 Arsenal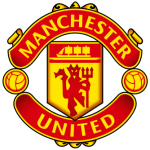 Manchester United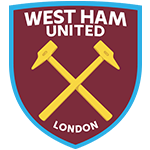 West Ham United