Solskjaer comments on Manchester United interest in Haaland
Ole Gunnar Solskjaer has sparked the imagination of the Manchester United supporters by dropping a hint on the Borussia Dortmund striker Erling Haaland.
Solskjaer introduced Haaland to senior football during their time at Molde. The prodigious forward has since become one of the hottest prospects in European football. The 20-year-old's numbers speak for themselves and have not gone unnoticed among Europe's elite clubs. Real Madrid, Barcelona, and Paris Saint-Germain hold a long-standing interest in the Norwegian whizz-kid. However, Manchester United are always a plausible destination given Solskjaer's connection with Haaland. The Red Devils are on the lookout for a prolific striker to bridge the gap on cross-town rivals Manchester City.
United are said to be harboring a genuine interest in Haaland, who is enjoying another stellar season at Borussia Dortmund. The Norwegian goal-machine has slotted in 27 goals in 25 appearances in all competitions, including eight in the UEFA Champions League. Die Borussen management must be rubbing their hands after allocating 'only' €20million for Haaland's signature in January 2020. His price tag has since sky-rocketed, with interest from all over Europe continuing to grow each day passing.
Solskjaer has refused to confirm Manchester United's interest in Haaland, although he has left some room open for interpretation.
"I think when you've had kids and players through as a coach you follow them, and I keep in touch with Erling," Solskjaer told the club's official website. "It's great to see him become the player he has become, and I know he will improve. He's a Dortmund player, and we wish him well there. Let's see what life will bring later on.
"You know I can't speak about Erling because he's with Borussia Dortmund, and it's disrespectful to talk too much about it, apart from that I know him and speak to him.
"Who wasn't interested in him a year ago? Everyone would say you take the best players in the world, and he's a top player."
---
In this article:
Premier League
Bundesliga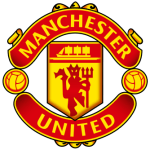 Manchester United