Jurgen Kloop delivers his verdict on Liverpool's Champions League clash against Atletico Madrid
Liverpool boss Jurgen Klopp has described his side's eye-catching 3-2 Champions League victory over Atletico Madrid as 'a real fight.'
Liverpool headed to the Estadio Wanda Metropolitano to take on Atletico Madrid in a blockbuster Champions League showdown on Tuesday night.
With two points separating the sides ahead of the kick-off, the Reds were in pursuit of all three points to all but solidify their place at the top of Group B.
Though the goals from Mohamed Salah and Nabi Keita fired the Premier League heavyweights to a handsomely-looking 2-0 lead by the 13th minute, Atletico fought back in a blitzkrieg.
Barcelona loanee Antoine Griezmann, who registered his first Champions League start this season, netted a quick-fire brace to restore the stalemate before half-time.
However, the left-footed star went from hero to zero after the break, receiving a straight red for a horrific challenge on Roberto Firmino seven minutes into the second half.
Griezmann's expulsion swayed the keenly-contested showdown in Liverpool's favor as Salah's 78th-minute penalty saw the visitors capitalize on their man advantage.
A hard-earned triumph in the Spanish capital has catapulted the Reds five points clear of second-placed Atletico as they now look on the cusp of reaching the knock-out stage.
During the post-match interview, Klopp delivered his verdict on a combative encounter at Wanda Metropolitano.
"Yeah, it was. I'm not surprised about that – when these two teams face each other then some drama I would say is guaranteed. Both teams are proper fighting units, are used to fighting for the things they want to reach, and that's clear," he told Liverpool's website.
"Of course, the story of the game is a special one because you don't very often, that easy, go 2-0 up against Atletico after 13 minutes. I said it now a couple of times but it's still true, the human brain can be your biggest enemy.
"We misunderstood that situation completely. We wanted to control the game in the wrong way, we played in the wrong spaces and obviously gave two cheap goals away.
"The set-piece is a nice routine which we knew about so we could have defended it better. And the other goal, I think we all agree: I don't think we ever conceded a goal like this, that looked really not good. That's 2-2.
"In half-time, I think everybody here in the room and who watched the game thought, 'OK, Atletico are now on the winning side so that will go in only one direction.' But we thought, 'We are still here so let's give it a try.' I told the boys at half-time, it's really positive because we know much more now than we knew before the game about them.
"We just have to use the right spaces and to play in the right spaces and then everything will be fine. That's what we tried to do, but then obviously the game got even more dramatic because of the decisions and the things that happened."
---
In this article:
Champions League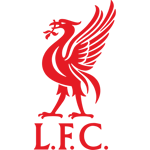 Liverpool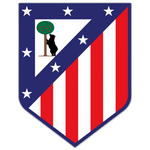 Atlético Madrid