Nasser Al-Khelaifi confirms PSG are firmly against European Super League
Paris Saint-Germain bigwig Nasser Al-Khelaifi is adamant the perennial Ligue 1 champions will not join the controversial European Super League (ESL).
As announced on Sunday night, 12 European clubs will form up a breakaway league next season as part of their plans to quit the UEFA Champions League for good.
Six Premier League sides, including Manchester United, Chelsea, Arsenal, Manchester City, Liverpool, and Tottenham, have agreed to launch an unprecedented competition in club football.
Atletico Madrid, Barcelona, Real Madrid, AC Milan, Juventus, and Inter Milan should be the remaining six competitors, with Los Blancos supremo Florentino Perez elected as the president.
The sole purpose of the tournament is to help the sides involved overcome their financial difficulties amid the devastating coronavirus effect.
Bayern Munich and PSG have also received the invitation to participate in the competition, but both sides have knocked back the proposal.
Although one might think the Parisians would embrace such a prominent call, Al-Khelaifi is firmly against the European Super League.
There is an ulterior motive behind PSG's decision to stand up against the new competition.
As reported by multiple sources across Europe, all clubs will receive a €350 million injection to their economy once the ESL kicks off.
Such a massive financial boost would put other sides on a par with PSG, providing them with liquidity to pursue their top targets.
Kylian Mbappe and Neymar are wanted by half of Europe, and Al-Khelaifi fears the new constellation of things could do a lot of harm on his side.
Furthermore, Nasser is a highly-ranked UEFA official and will not turn his back on Aleksandr Ceferin.
Speaking to the club's official website, Al-Khelaifi has confirmed his stance on ESL.
"PSG firmly believes that football is a sport for all. I have been consistent on this point since the very start. We must remember that as a football club we are a family and a community, whose heart is made up by our supporters.
"There is a need to evolve the models of UEFA competition that currently exist and the proposition offered yesterday by UEFA.
"This concludes 24 months of deep consultation with everyone across the European football landscape, goes in this direction.
"We think that all proposals without UEFA's support do not resolve the problems which the football community is currently facing but are motivated by personal interest.
"PSG will continue to work with UEFA," he concluded.
---
In this article:
Ligue 1
Champions League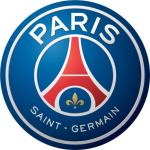 Paris Saint Germain