Robbie Fowler tips Steven Gerrard to be a success at Aston Villa
Robbie Fowler has backed his former Liverpool teammate Steven Gerrard to turn Aston Villa's Premier League fortunes around following the latter's appointment on Thursday.
Aston Villa severed ties with Dean Smith in the wake of the Lions' dreadful Premier League form and moved in the direction of Steven Gerrard to fill the vacancy.
Though this will be the Englishman's first managerial job in the Premier League, his successful stint at Rangers should come in handy.
Gerrard guided Rangers to their first Scottish Premiership title in a decade last season, achieving that feat in stunning fashion.
Indeed, the Gers claimed the crown in a record-breaking manner, beating arch-rivals Celtic in both league encounters while avoiding defeat in all top-flight fixtures.
Gerrard's impressive work at Ibrox Stadium has recommended him to Villa, who are battling tooth and nail to avoid sliding to the Premier League drop zone.
The 41-year-old inherits a side that in spite of all of their potential sit 16th in the standings, only two points clear of the relegation territory.
Fowler believes Gerrard has what it takes to turn Villa's fortunes around and dig them out of trouble but reckons achieving European promotion could make the Englishman's success at Villa Park stand out.
He is confident 'Steve G' can follow in the footsteps of Brendan Rodgers, who turned Leicester City into a force to be reckoned with after swapping Celtic for the King Power Stadium in 2019.
"He has the character, he has the personality, and he also has the right team around him," Fowler told the Daily Mirror.
"That is vital. He's taken a lot of his staff from Rangers and trusts them. I know most of them, and I know they have quality.
"That will be key. Being a truly great player doesn't make you a great manager. It maybe gives you a head start with players, maybe gives you a tiny bit more time. But you have to deliver in the end.
"Will he be a success at Villa? I don't doubt it. But then you have to ask the question, what is success at Villa? Dean Smith was successful, and he was sacked.
"They don't have the funds to match the top six, they have lost their best player because rightly, he wanted to move on in his career. So what is success? Maybe Europe. Maybe a cup win."
---
In this article:
Premier League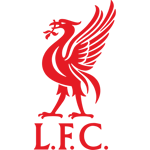 Liverpool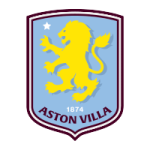 Aston Villa