Frank Lampard to reignite Mason Mount's career at Chelsea
Frank Lampard has been appointed as the interim coach of Chelsea for the remainder of the season against every expectation.
The mid-table Premier League underachievers have brought Lampard back after terminating the contract of underperforming coach Graham Potter's contract.
Despite holding discussions with Julian Nagelsmann and Luis Enrique, Lampard has won the race out of the blue, albeit he'll only be a temporary solution.
After a poor stint at Everton, the Englishman will have around two months to assist Chelsea in avoiding their first bottom-half finish in the Premier League since 1995/96 and potentially defy the odds in Europe.
Chelsea are due to face reigning champions Real Madrid in the quarter-finals of the Champions League, providing a challenging task for Lampard to prepare a game plan amid the team's rough patch.
During his first press conference as Chelsea's interim manager, Lampard revealed that his top priority is to reintegrate Mason Mount into the starting line-up.
"Mason has always been a fantastic player for me, from my days at Derby, the impact he had there, to when I came back to Chelsea," he told Chelsea's website.
"With Mason, I know he's had a few slight injury problems as I understand it.
"The important thing for me will be to talk to him and find out where he's at, but I know what I get from Mason.
"So I just want to see him perform on the pitch and we have a good relationship, so we'll talk a lot.
"I think he's a huge player for Chelsea and has been during his time here."
During the final phase of Potter's managerial tenure at Stamford Bridge, Mount was displaced from the starting XI by Atletico Madrid loanee Joao Felix and slipped down the pecking order.
As a result, there have been rumors linking the 24-year-old with a summer departure, a year before the end of his contract with Chelsea.
Liverpool and Manchester United have emerged as potential destinations for the English midfielder if contract extension negotiations with Chelsea stall.
However, with Lampard's return and his eagerness to reignite Mount's career at the Bridge, the highly-rated player may choose to commit his future to the blue jersey, despite his recent struggles.
---
In this article:
Premier League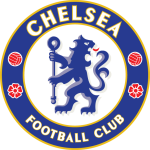 Chelsea