Andrea Pirlo furious with Juventus first-half display against Fiorentina
Andrea Pirlo has blasted Juventus' first-half display against Fiorentina as the Bianconeri continue to underperform in Serie A.
Seeking revenge for a disastrous 3-0 defeat in the reverse fixture earlier in the season, Juventus could only play out a 1-1 draw with bottom-half-of-the-table Fiorentina.
In-form Viola forward Dusan Vlahovic executed a beautiful panenka to give his side the lead on the stroke of the hour mark.
The visitors nearly pulled it back through Aaron Ramsey, but his 45th-minute effort from point-blank range went well wide of Bartlomiej Dragowski's left post.
However, Alvaro Morata leveled the score a minute into the second half, rounding past half-time substitute Lucas Martinez Quarta before smashing the ball into the top-right corner.
Though it seemed like the Spaniard initiated a second-half comeback, Juventus failed to create enough clear-cut chances to complete the turnaround.
Cristiano Ronaldo was perhaps the closest to putting the second on the board for the Bianconeri.
Unfortunately, the Portuguese superstar raised over his marker but came a fraction short of meeting Dejan Kulusevski's delivery. With Dragowski well off his line and not even near the ball, the 36-year-old found himself in front of an empty net but failed to get the job done.
Another disappointing match for Juventus could see them drop to fifth in the Serie A standings by tomorrow night.
Atalanta and Napoli are yet to play their games in round 33, and in case they both pick up victories, Andrea Pirlo's men could find themselves outside the top-four.
The manager himself has come under scrutiny after failing to deliver any promising results this season.
With the prospect of Juventus missing out on Champions League football next season looming, the former AC Milan midfielder faces an uncertain future in Turin.
Frustrated with the way his players opened the encounter, Pirlo lashed out at his team's first-half performance.
"It was a horrible first half," the 41-year-old told Sky Sport Italia in the post-match talk.
"We should've started in a different way because this was a fundamental fixture in the race for the Champions League places.
"But we were too slow, our distances were all wrong, and we were always second to the ball.
"Our first half was bad, the second a little better, but it still wasn't good enough.
"We tried one thing and ended up doing something completely different, but we adjusted to the way we have done throughout the season, and it went better."
---
In this article:
Serie A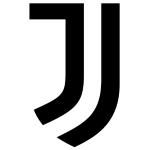 Juventus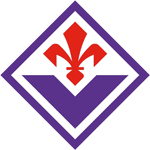 Fiorentina