Neymar invites Cristiano Ronaldo to join him in Paris
Paris Saint-Germain superstar Neymar has fueled speculations about Cristiano Ronaldo's move to Ligue 1 in the summer.
Cristiano Ronaldo's career at Juventus is seemingly drawing to a close as the dethroned Serie A champions face one of the worst seasons in the club's modern history.
In addition to surrendering the league crown to bitter rivals Inter Milan, Andrea Pirlo's men are staring at the prospect of missing out on Champions League football for the first time in over a decade.
With two Serie A fixtures left to go, the Bianconeri sit a point adrift of fourth-placed Napoli and are no longer masters of their fate.
Ronaldo, who cut short his trophy-laden nine-year stint at Real Madrid to join Juventus in 2018, could be on the move when the transfer window reopens for business.
The five-time Ballon d'Or winner switched to the Allianz Stadium to help the Turin juggernauts land their first Champions League title in the 21st century.
However, Ronaldo has failed to go past the quarter-finals during his three-year spell in Italy and is keen to sever ties with Pirlo's side following under underwhelming season.
Well aware of his football legacy as he enters the autumn of his professional career, the 36-year-old wants to have another shot at European glory before hanging up his boots.
Given Juventus' overall performances under Pirlo, it's become clear that Ronaldo needs a new environment to thrive.
A blockbuster return to Manchester United was on the cards before PSG joined the race for the Portugal captain's signature.
Wealthy Qatari owners are desperate to assemble a squad able to conquer Europe's elite club competition and are willing to act accordingly in the upcoming transfer window.
The prospect of hiring one of the most prolific players to ever grace football tickles Nasser Al-Khelaifi's imagination as PSG prepare to add another household name to their star-studded roster.
Mauro Icardi is said to be counting his final days at the Parc des Princes after failing to live up to expectations this term.
Who better to replace the ex-Inter striker than the man who owns countless records, both individual and collective.
Meanwhile, Neymar, who shared the pitch with Ronaldo's arch-nemesis Lionel Messi at Barcelona, admits he would like to team up with the Portuguese dynamo.
The 29-year-old forward pledged his future to PSG until summer 2025 a few days ago in a bid to navigate Les Parisiens to their first-ever Champions League title.
Ronaldo's move to Paris would be a massive boost to the French giants' hopes of climbing to the top of European football, and Neymar is well aware of that.
"I want to play with Cristiano Ronaldo," Neymar stated in an exclusive interview with GQ France.
"I've already played with great players like Messi and [Kylian] Mbappe, but I haven't played with Cristiano Ronaldo yet."
---
In this article:
Ligue 1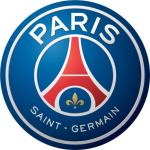 Paris Saint Germain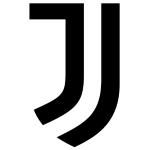 Juventus