Sergio Aguero offers emotional farewell to Manchester City fans
Sergio Aguero bids emotional farewell to Manchester City supporters following the confirmations he is on the verge of leaving the club.
Aguero has been an omnipresent figure at the Etihad Stadium since his £35million arrival from Atletico Madrid in 2011.
One of the pioneers of the Qatari era, the Argentine has led Manchester City to four Premier League titles, albeit he has failed to land the Champions League trophy.
There are very few active players in the Premier League that can compare to the 32-year-old forward.
Widely considered as one of the finest strikers of his generation, Aguero holds the all-time record as the highest goalscorer at City, having bagged 257 goals in 384 competitive appearances.
With 181 top-flight strikes under his belt, the Buenos Aires native is also the fourth all-time Premier League goalscorer and the most prolific non-English player in the competition's history.
Aguero is a true legend at the Etihad and will go down in history as one of the greatest strikers to grace football and the Premier League.
However, his time with Pep Guardiola's side is edging to an end as he prepares to leave the club in the summer as a free agent.
Reflecting on a memorable decade with the Citizens, Kun offered heartwarming parting words to the fans.
He took to Twitter to write: "When a cycle comes to an end, many sensations arise."
"A huge sense of satisfaction and pride remains in me for having played with Manchester City for a whole ten seasons – unusual for a professional player this day and age.
"Ten seasons with major achievements, throughout which I was able to become the top historic goalscorer and forging an indestructible bond with all those who love this club – people who will always be in my heart.
"I was to join during the reconstruction era of 2011, and with the guidance of the owners and the contributions of many players, we earned a place among the greatest of the world.
"The task to maintain this well-deserved privileged position will remain on others.
"As for myself, I will continue to give it my utmost for the rest of the season to win more titles and bring more joy to the fans.
"Then, a new stage with new challenges will begin, and I am fully ready to face them with the same passion and professionalism that I have always dedicated to continue competing at the highest level."
Despite spending most of the season on the sidelines healing injuries, Aguero remains one of the most coveted forwards in the Premier League.
Therefore, there is still a chance that his career might continue in England, with Manchester United and Chelsea registering an interest in his services.
---
In this article:
Premier League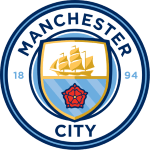 Manchester City