Ramos comments on Mbappe's potential move to Real Madrid
Sergio Ramos believes his Paris Saint-Germain teammate Kylian Mbappe should join his former employers Real Madrid at one point in his career.
Ramos left the Santiago Bernabeu following a trophy-laden 16-year stint in the Spanish capital to link up with PSG on a free transfer earlier this summer.
The 35-year-old centre-back signed a two-year deal at the Parc des Princes and is expected to give his new side a nudge in the Champions League pursuit next season.
Meanwhile, Mbappe has been heavily linked with a move away from Paris over the past few years, with Real Madrid emerging as his likeliest landing spot.
Though PSG remain desperate to convince the 22-year-old forward to commit his long-term future to the club, the superstar has turned down all club attempts to tie him down to a new deal.
With Mbappe having a year left to run on his current contract in the French capital, a potential summer exit remains well on the cards.
In addition to Madrid, Liverpool are also in the race for the quicksilver forward's signature, as Ramos answered some hot questions regarding his teammate's future.
When asked if he'd back Mbappe to switch to his ex-side, the Spaniard remained coy but silently admitted the Frenchman should move to the La Liga heavyweights at some point.
"Of course. Madrid is one of the best clubs in the world. On a historical level, the best. For me, great players have to go through there. But now I want him on my team," Ramos told Diario AS.
"I want to win and for that I want the best to be by my side. Advice on a personal level I could never give. I could tell him something from experience, but I would do it in private. As a PSG player, I would like him to stay. I like to play with the best and Mbappe is one of them. The offer was accepted but it had a use-by date.
"They informed us a week ago that the offer had run-out. I don't know why it had an expiry date. Maybe I interpreted it wrongly or I didn't understand it but no one told me."
---
In this article:
Ligue 1
La Liga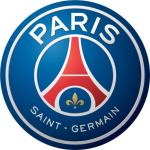 Paris Saint Germain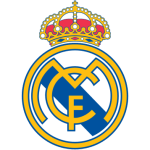 Real Madrid