PSG veteran Sergio Ramos picks up another injury
Sergio Ramos will have to extend his wait for making his Paris Saint-Germain debut after picking up another injury setback.
As outlined by Spanish news outlet Diario AS, Sergio Ramos will not be in contention for PSG's upcoming Ligue 1 clash against Lille on Friday after suffering another injury blow.
The 35-year-old defender swapped Real Madrid for Paris in one of the most sensational pieces of business in the summer but is at risk of becoming a forgotten man at the Parc des Princes.
Ramos succumbed to a knee injury in the aftermath of his signing for PSG in the summer and has since been unable to recover full fitness and record a single minute of play for Les Parisiens.
Per some reports, the Spaniard is dealing with an emotional crisis that has emanated from his recurring physical problems over the past couple of months.
There is no timeframe for Ramos' possible return to the field, with some sources suggesting it may even take months rather than weeks for the centre-back to come back to action.
Having made just two club appearances this calendar year, the ex-Los Blancos talisman was ruled out of Spain's Euro 2020 campaign in the summer.
A series of injury problems that hindered his playing time in Madrid during the final stage of his career at Santiago Bernabeu continues to torment Ramos in the French capital.
Ramos has penned a two-year contract in Paris, but his inability to establish fitness consistency casts doubt on the Spaniard's prospects in PSG's star-studded team.
---
In this article:
Ligue 1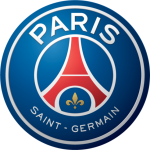 Paris Saint Germain