Matthaus predicts Hansi Flick's successor at Bayern Munich
Lothar Matthaus has offered his view on the ongoing debate about who could replace Hansi Flick in the Bayern Munich dugout.
Bayer sacked Niko Kovac after a series of underwhelming results in November 2019 and promoted Flick to head coach.
Although he was initially planned to be an interim solution, the 56-year-old went from strength to strength in one of the hottest seats in Europe.
Flick guided the Bavarians to a record-breaking ninth straight Bundesliga title in 2019/20 and won the Champions League in his debut managerial season.
A phenomenal season earned the German a permanent deal, with Bayern tying him down to a contract until 2023 back in the summer.
However, the Heidelberg native could leave the Allianz Arena sooner than expected. In the wake of his team's 3-2 victory at Wolfsburg on Saturday, Flick admitted that he contemplates his future at Bayern.
According to reports, the German tactician confirmed he thinks about resigning his position in Munich amid growing speculations that he could replace Joachim Low at the helm of the German national team.
Now Matthaus, who expect Flick to leave Bayern, has named RB Leipzig boss Julian Nagelsmann as the perfect manager for the runaway Bundesliga leaders.
"My opinion is: Flick to the DFB, Nagelsmann to Bayern, and Jesse Marsch to Leipzig," the Bayern Munich legend told Sky Sports.
"Of course, Bayern didn't speak to Julian Nagelsmann directly but started the conversation with Julian Nagelsmann's side, and I'm still standing by that today.
"I am convinced that Julian Nagelsmann will succeed Hansi Flick. He wants to take the next step."
Nagelsmann has been nothing short of outstanding since breaking onto the big scene with TSG Hoffenheim.
After helping Baden-Württemberg minnows establish themselves as a permanent fixture in the Bundesliga, the highly-rated manager took charge of Leipzig in 2019.
In his first year in charge, the 33-year-old navigated the Red Bull outfit to the Champions League semi-finals, becoming the youngest coach to come that far in the competition.
Though he missed out on the Bundesliga title last season and seems unlikely to win this term around, Nagelsmann remains one of the most highly-rated managers in European football.
---
In this article:
Bundesliga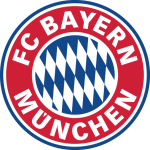 Bayern München