Harry Redknapp opens up on convincing Harry Kane to join QPR
A decade ago, Harry Redknapp was on the verge of signing Tottenham Hotspur's superstar striker, Harry Kane, for Queens Park Rangers, as he recently revealed.
The 29-year-old has yet to sign a new contract with Spurs, who are determined to hold onto him despite their lack of trophies in recent years amid growing interest from top clubs like Manchester United and Bayern Munich.
Despite numerous attempts by Manchester City, United, and others to lure Kane away from North London, Tottenham bigwig Daniel Levy has refused to entertain any offers.
However, Redknapp was able to succeed where others have failed, persuading Kane to leave Spurs and join QPR in 2013.
Sadly, the deal fell through at the 11th hour, according to the well-known manager.
"I was QPR manager, it was deadline day in September 2013 and a deal was all sorted to bring Harry and Tom Carroll on loan," he told The Sun.
"We were in the Championship, I knew both lads from my days at Spurs and thought they'd do a great job for us.
"Back then we had a striker called Andy Johnson, a smashing player who was in the last year of his contract.
"Crystal Palace had offered £1 million and everything was agreed.
"Harry was all ready to join us but then the people at QPR thought they could get a few quid more and Palace pulled out.
"That meant Andy stayed put and I had no slot for Harry, so he stayed at Spurs."
Rather than joining QPR, Kane has dedicated his prime years to Tottenham, where he established himself as the club's top scorer of all time and the Premier League's third-highest scorer.
His impressive goal-scoring abilities and leadership qualities led to him being named captain of the England national team, for whom he has scored 54 goals, surpassing Wayne Rooney as the country's leading scorer.
However, if Redknapp had managed to persuade Kane to leave Tottenham in 2013, it's possible that ten years later, another club could do the same, particularly amid Spurs' current struggles on and off the pitch.
---
In this article:
Premier League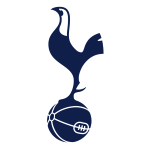 Tottenham Hotspur