PSG supremo refuses to rule out Neymar and Mbappe possible exit
Paris Saint-Germain supremo Nasser Al-Khelaifi has refused to rule out the possibility of Kylian Mbappe and Neymar leaving the club.
PSG put together a heroic two-legged performance to overcome reigning Champions League holders Bayern Munich in their quarter-final tie.
After a keenly-contested 3-2 win at the Allianz Arena last week, the Parisians lost the return leg 1-0 at the Parc des Princes, courtesy of Eric Maxim Chupo-Moting's header.
Regardless, the perennial Ligue 1 champions progressed on the away goal rule and will meet Manchester City in the competition semi-finals.
Despite failing to score on Tuesday, Neymar was named player of the match after seeing three of his efforts to beat Manuel Neuer hit against the woodwork.
Meanwhile, Mbappe soaked up the limelight for being PSG's standout performer in Munich, scoring a brace to propel his side to an all-important victory.
Although the Qatari-owned giants seem like genuine candidates to lift the Champions League trophy this season, speculations about the future of the famous duo continue to make the headlines.
For almost two years, Neymar has been a subject of wild transfer rumors linking him with what would be a blockbuster return to Barcelona.
On the other hand, Mbappe has emerged as a target for half a dozen of Europe's elite clubs, including Real Madrid, Manchester United, and Liverpool.
Excited to see his team squeeze past the Bundesliga powerhouse, Al-Khelaifi heaped praise on PSG's display and the club infrastructure.
"We have invested a lot in the club to win the Champions League and all the trophies available," he told RMC Sport.
"Neymar and Kylian have no reason to leave.
"We really have everything to win every competition. We have a great team. We have respect for others, but we are there with them. We are working. And it is not over.
"We need to continue, to remain calm because the Champions League isn't finished. We need to work more every day. The belief is there. The secret is work. The finer details make the difference too.
"It is our aim to go as far as possible. Our aim is to go to the final and win the tournament. We will take it, match by match.
"Tonight, it was magnificent. We could have scored three or four goals, but in the end, we have qualified. I have confidence in our team, which has grown and which has a lot of experience.
"We won against Barcelona and Bayern Munich, that means a lot. We have come to win the Champions League. I'm very proud of the team.
"The coach and Leonardo have done magnificent work. The players gave their all."
---
In this article:
Ligue 1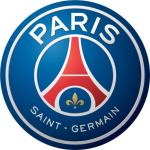 Paris Saint Germain