Guardiola and Tuchel react to FA Cup semi-final clash between Man City and Chelsea
High-flying Chelsea inflicted a 1-0 defeat on Manchester City in the FA Cup semi-finals on Saturday.
The Premier League heavyweights faced off at Wembley Stadium after successfully negotiating their UEFA Champions League quarter-final ties.
Coming into this encounter, the Citizens were on for a historic quadruple, as Pep Guardiola's men look to be on the verge of lifting the Premier League crown.
However, the Spaniard's dreams went in vain as Hakim Ziyech scored a 55th-minute tie-breaker to send Chelsea to the fourth FA Cup final in five years.
Following a scoreless first half, the Morocco international latched onto Timo Werner's perfect low delivery to seal another impressive win for Thomas Tuchel's side.
City can now focus on seeing out their Premier League title charge and trying to overcome Paris Saint-Germain in their blockbuster Champions League semi-final tie.
A loss to the Stamford Bridge outfit left Guardiola with a bitter taste in his mouth as the Spaniard slammed his team's lack of creativity in the front third.
In the post-match aftermath, the former Bayern Munich boss offered his view of the game.
"We played a good last 15 minutes. The team struggled to find their place in the pockets but congratulates Chelsea, tight game," he said, as quoted by the Metro.
"We arrived sometimes in that position, but after that, we didn't create. We conceded the goal, but after we reacted well, especially after Phil Foden and Ilkay Gundogan came in.
"The team that defends with eight players in the final third it is not easy. In this type of game, the margin is so tight.
"In general, we controlled well. We didn't create many clear cut chances, but we arrived more than them."
Meanwhile, Chelsea's renaissance under Tuchel continues as the German manager heaps praise on his side's display in London.
"It was a very, very strong performance. Very happy and very proud," he told BBC Sport, as relayed by the Daily Express.
"We played an excellent 35 minutes in the first half. Then we had to suffer 10 minutes of some easy ball losses and, of course, the quality of City.
"Then we played another half an hour so, so strong. Deserved the lead, deserved to win, and could even be one goal higher.
"The last 15 minutes we suffered a lot because they played with a lot of risks, many offensive players, and we were becoming a bit tired.
"But it was a very, very strong performance and very happy for my team, very proud they performed at this level today."
---
In this article:
FA Cup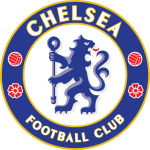 Chelsea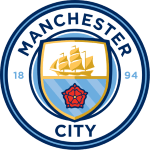 Manchester City