Zidane responds to Cristiano Ronaldo return speculations
Zinedine Zidane has addressed speculations about Cristiano Ronaldo's potential return to Real Madrid.
Ronaldo left Madrid to join Juventus in the summer of 2018 following an illustrious nine-year stint at the Santiago Bernabeu.
Separation has done no good to either side, with Los Blancos faltering in Europe without their best-ever goal-scorer and the 36-year-old failing to shine on the same stage with the Bianconeri.
Three premature UEFA Champions League exits have raised doubts over the Portuguese's future in Turin.
A heartbreaking elimination to Porto in this season's Round of 16 could be the straw that broke the camel's back.
Desperate to lift a record-breaking sixth Champions League title, Ronaldo contemplates his future at the Allianz Arena amid raising concerns about Juventus' capability to cope with Europe's best clubs.
A return to Madrid, where he won four European Cup crowns remains on the cards, especially given Real's struggle to impress without their talisman.
Negotiations between Ronaldo and Juventus over a potential extension have yet to start, with talks planned to take place in the upcoming period.
The five-time Ballon d'Or winner has less than two years left on his contract in Italy and could be tempted to fly back to Spain at the end of the season.
Zidane, who has the utmost respect for Ronaldo, would embrace the Portugal captain's return but refuses to be drawn on the rumors linking the latter with a blockbuster return to the Santiago Bernabeu.
"You know what he is, what he has done, and how much love we have for him," the Frenchman said in the press conference ahead of Real's La Liga clash against Elche.
"He made history here; he's magnificent.
"Now, he is a Juve player, and I cannot tell you anything about what they (media) are saying. He's a Juve player, and I have to respect these things."
---
In this article:
Serie A
La Liga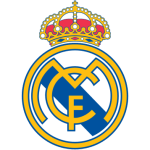 Real Madrid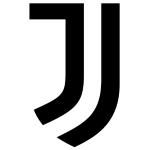 Juventus