Mauro Icardi responds to Serie A rumors
Paris Saint-Germain star Mauro Icardi has addressed rumors linking him with a potential return to Serie A in the upcoming transfer window.
Initially joined PSG on a season-long loan from Inter Milan in 2019, Icardi earned a permanent contract the following year.
However, an injury-puzzled campaign accompanied by a lack of a form has seen Icardi add only five Ligue 1 goals to his tally.
Additionally, Moise Kean's presence has done little to help the Argentine feel comfortable at the Parc des Princes.
The super-talented Italian has soaked up the limelight as PSG's first-choice central forward on the back his quick adjustment to the new environment.
It took the 21-year-old striker virtually no time to settle in Paris after arriving from Everton on a year-long loan in early October.
Though he has found himself in a situation where he needs to fight tooth and nail to secure regular first-team football, Icardi seems to have no intention of leaving Mauricio Pochettino's side anytime soon.
Reflecting on his early career in Ligue 1, the 28-year-old has pointed out his delight about playing in Paris, insisting his long-term future lies in the French capital.
"When I arrived on loan, I did all I could to be able to make a difference and help the team with my goals. It was a good year," he told the club's official website.
"So I was very happy the club decided to take up the option on me and to propose to me to continue together for the next four years.
"For me, it was an honor and a source of pride, as I said on the first day I arrived in Paris. I feel good here, in a great team that wins trophies. That's what a player looks for.
"My attitude is the same as last season. Last year, we had a great season, and I hope that in the years to come we can keep improving and win trophies."
Icardi's words come as an upset to AC Milan, Juventus, and Roma.
The Serie A giants have reportedly kept a watchful eye on developments in Paris, assessing the prospect of tabling offers for the mercurial striker.
---
In this article:
Serie A
Ligue 1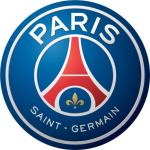 Paris Saint Germain