Chelsea found formula to unlock Romelu Lukaku deal
Chelsea may have found a formula to land Inter Milan star striker Romelu Lukaku in the summer after admitting defeat in their pursuit of Erling Haaland.
Chelsea have laid their eyes on Lukaku, who has undergone a renaissance since swapping Manchester United for Inter in summer 2019.
Although the reigning Serie A champions remain hell-bent on keeping hold of their standout performer, the Blues have reportedly found the way to get the deal over the line.
According to Sky Sport Italia journalist Angelo Mangiante, the Premier League heavyweights could complete Lukaku's signing with a cash-plus-player deal involving Marcos Alonso.
Per the report, Chelsea could capture the 28-year-old's services by shipping out €120m along with Alonso to the Stadio Giuseppe Meazza.
Cash-strapped Inter could be powerless in front of such an offer despite Lukaku's tremendous significance to the club.
The Nerazzurri already turned down Chelsea's generous €100m bid for their talisman earlier in the summer.
However, an additional €20m coupled with Alonso's services could tip the scales in the English side's favour.
Additionally, Simone Inzaghi is in the market for a new full-back after Ashley Young and Achraf Hakimi left Lombardy in the summer.
While Young returned to Aston Villa, Hakimi sealed a big-money move to Paris Saint-Germain.
With the duo out of the picture, Inzaghi is short of reliable full-back options, the position he considers vital to his tactical set-up.
Alonso is a top-class left-back despite his sporadic game time under Thomas Tuchel and has already proven himself in Serie A during his time at Fiorentina.
The Spaniard would be a massive coup for Inter and the ideal bargaining chip for Chelsea.
---
In this article:
Premier League
Serie A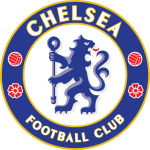 Chelsea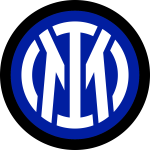 Inter